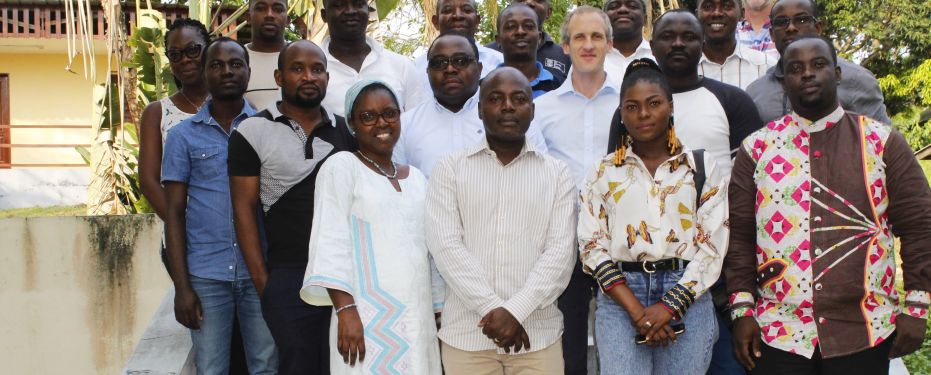 The establishment of an antimicrobial stewardship programme and of a surveillance network for monitoring resistance to antimicrobial agents (AMR) were the aims of the 2nd AMR workshop organized from 17-18 December 2018 at the Centre de Recherches Médicales de Lambaréné (CERMEL), Lambaréné, Gabon
Present at this meeting were actors from various fields, namely health, agriculture, and education, in order to jointly reflect on the implementation of a national surveillance network for antimicrobial resistance , using the "One Health" approach. It was an opportunity for these professionals to address the causes of these resistances which include errors in the prescription of antibiotics, self-medication, and abuse of antibiotics in the agricultural sector; but also to refresh the attendees' knowledge on the types of resistances, the different classes of antibiotics as well as the bacteria for which they are most appropriate. Finally, laboratory methods of antibiotic sensitivity testing (AST) were presented as well as the importance of quality control to ensure reliable results.
In addition, participants agreed on the need for the establishment of a national surveillance network for antimicrobial agents under the initiative of CERMEL and the National Laboratory, Libreville. This network will be made up of one or two representatives from the Libreville and Lambaréné hospitals, the CIRMF, and the Institute of Epidemiology and Control of Endemics. A plan to launch the antibiotic stewardship program in Gabon was proposed and an antibiotic stewardship team in Lambaréné was set up and given the tasks of making analyzes and defining strategies for its implementation. A suggestion to organize the next workshop in Libreville was made with the participation of a larger number of institutions, such as the Directorate of Medicine and Pharmacy, the Ministry of Agriculture, the Civil Society (consumer associations, patients' associations), journalists, and religious institutions.