24 November
Handover Ceremony of the CERMEL / Nagasaki University Joint Research Laboratory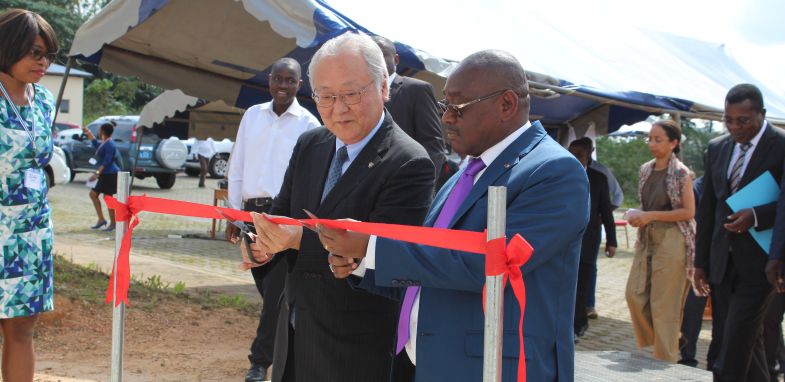 The CERMEL / Nagasaki University joint research laboratory, located at the Albert Schweitzer International University Teaching Hospital of Lambaréné (CHUIASL), was inaugurated on Friday, November 24, 2017, after six months of construction.
During the ceremony, the positive impacts of the use of this new laboratory against viral diseases in the tropical region were presented by the speakers. This in the presence of many guests representing political and administrative institutions (including the Ambassador of Japan, the governor of Moyen-Ogooué province and the mayor of Lambaréné), development aid agency (Japan International Cooperation Agency, "JICA") as well as research institutions (CENAREST and CIRMF).
This biosafety levels 2 and 3 (BSL-2/3) laboratory covers an area of over 40 m2. It is the cornerstone of the Project for establishment of laboratory surveillance system for viral diseases of public health concern (SYMAV), led by researchers from CERMEL and from the Institute of Tropical Medicine of Nagasaki University in Japan (NEKKEN).