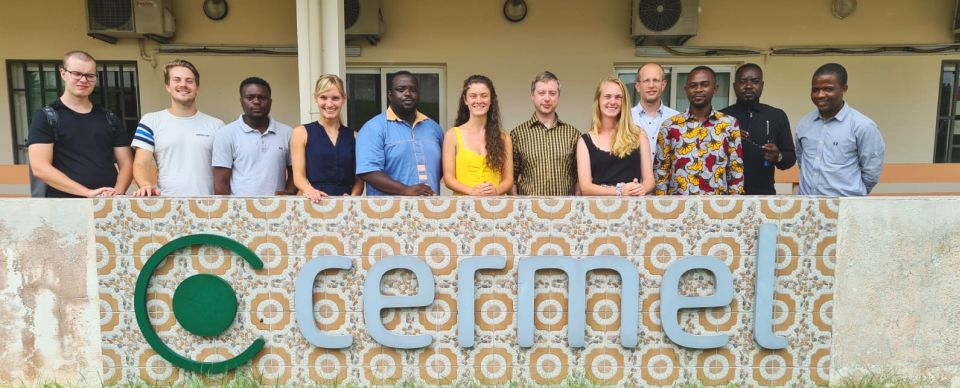 The Centre de Recherches Médicales de Lambaréné (CERMEL) organised from 19 to 23 October 2021 in collaboration with the Bernhard Nocht Institute for Tropical Medicine (BNITM), a workshop on medical entomology as a prelude to the launch of a project which aims at monitoring vector-borne diseases in Sindara. The workshop was attended by members of the Medical Entomology Laboratory and participants from the Institut de Recherche en Ecologie Tropicale (IRET).
During this training, led by Dr. Albert Eisenbarth, several aspects were discussed, including the biology of disease vectors, their identification, the analysis of samples and the various vector control methods. The training continued with a field trip to Sindara for field collection of diurnal and nocturnal vectors with the use of different traps.
Back in Lambaréné, the training ended with the identification of the different specimens collected and the provision of certificate of participation by Prof. Michael Ramharter to the participants.