12 February
CERMEL, JICA and the University of Nagasaki sign a partnership with the Gabonese Government.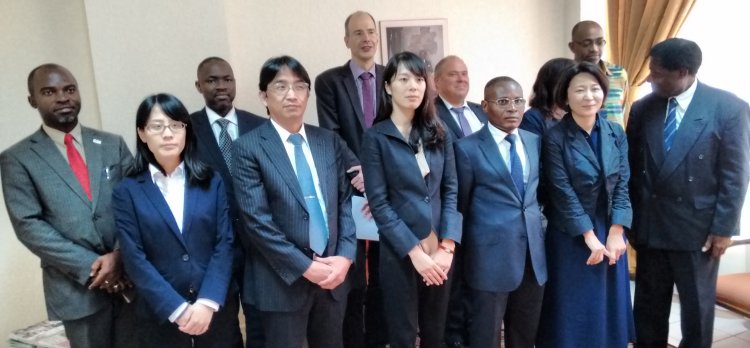 CERMEL has signed an agreement with the Japanese International Cooperation Agency (JICA), the University of Nagasaki, and the Gabonese Ministry of Higher Education And Scientific Research. JICA and the Gabonese government agreed to co-finance a research project undertaken by CERMEL in partnership with the Institute of Tropical Diseases at the University of Nagasaki.
The aim of the project, entitled "Establishment of Laboratory Surveillance System for Viral Diseases of Public Health Concern" (SYMAV), is to detect currently unknown viral diseases of public health importance, as well as to establish rapid diagnostic tests for such viral diseases. Importantly, this project which will be conducted over 5 years, will provide training opportunities for young Gabonese scientists, both at CERMEL and in Nagasaki University.
The Minister encouraged the two representatives to continue the work and highlighted the importance of CERMEL for the training for young Gabonese scientists. The encounter was featured in a short report on the national television chain.