Le CERMEL accueille des chercheurs du VG-CARE et forme des médecins à effectuer des essais cliniques. Plusieurs médecins vietnamiens et des chercheurs ont effectué une partie de leurs thèses à Lambaréné. Le groupe du Dr Velavan a été un partenaire actif du CERMEL dans la recherche du paludisme et ont établi une relation étroite entre les deux institutions.
La collaboration a commencé en 1996, et depuis lors, de nombreux projets conjoints réussis ont été réalisés. UKT et le CERMEL continuent d'être de solides partenaires dans plusieurs subventions de l'UE, l'EDCTP et BMBF. L'institut de médecine tropicale de l'Université de Tübingen est le principal partenaire du CERMEL. Le Prof. Peter Kremsner, directeur de l'Institut, est également le président de l'Association CERMEL.La plupart des chefs de groupe à UKT effectuent des recherches au CERMEL sur une variété de sujets, notamment le paludisme, la tuberculose et la recherche sur les helminthes. Plusieurs chercheurs gabonais ont obtenu leur doctorat à l'UKT. De même, un grand nombre d'étudiants de Tübingen ont effectué une partie de leurs thèses à Lambaréné.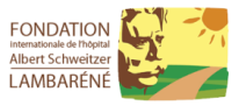 Fondation internationale de l'hôpital Albert Schweitzer à Lambaréné
Le CERMEL fait partie de la Fondation internationale de l'hôpital Albert Schweitzer à Lambaréné. Bien qu'administrativement distincte de l'hôpital Albert Schweitzer, il y a des liens très étroits établis au fil des ans. Le partenariat est essentiel à la fois pour les soins aux patients et pour la recherche.

The group of Prof. Maria Yazdanbakhsh at LUMC has been a partner with CERMEL since over 20 years. The collaboration has proved especially fruitful and essential parts of the Hygiene hypothesis of allergie pathogenesis are based on studies performed in Lambaréné by CERMEL and LUMC researchers. In addition, LUMC has trained several Gabonese researchers and continues to host Gabonese PhD students.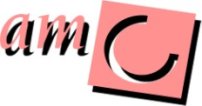 Martin Grobusch has been an active partner of CERMEL since his first research project in 1996. Holding a chair at the Medical University Amsterdam, he has established a close relationship between the two institutions, focusing on tuberculosis and malaria research.

Since then, numerous research projets have been untertaken jointly. The institutional and regional Ethics Committees have been trained by head of the Ethics Committee of Vienna. The Department of Infectious Diseases of the Medical University of Vienna is one of the founding partners of the research laboratory in Lambaréné. The activites are lead by Prof. Michael Ramharter, who has headed several research projects focusing on malaria in pregnancy and new interventions against malaria.

The CERMEL is a partner of the Austrian Service Abroad (Österreichischer Auslandsdienst), a non-profit initiative providing placements for an alternative Austrian national service. The CERMEL hosts one young Austrian who supports the institution in a wide range of tasks, including administration, lab work, translation, field work in the framework of studies and many more.